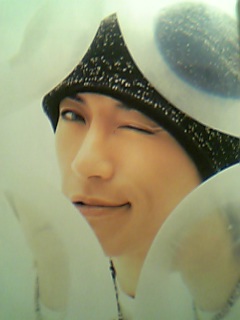 i think it's the new beginning
Feb. is the end of the winter and the begin of the spring.and my birthday is in this month so it's always very special for me
mum has called me today and i told her now i know how should i do.about love,friendship,family and future...
「maybe she loves you so be jealous of you and him」
two of my friends' words.but it just the joke i think.
the distance of us-not just her and me-are the 「difference」 and 「similarity」.
we wanne be different but also want to find someone to strike the responsive chord. because we feel longly.
the situation is similar between now and the beginning of 2004.she and lin,just like one person.but the difference is lin loved lowy at that moment although she never recognized.
the ways of talking,thinking,writing and living of her and lin--no! also including wei--same! when i tell 「f」 about this, he told me just be myself and do not afriad of it
still young and not strong enough
i miss avina,akina and gill now.@_@
i miss my room and the moonlight outside of my window
i miss the kiss and the hug from the first one in that winter.warmly. very strange.i have find the same feeling when i stay with him.